infant
Quality Improvement Program from Grow NJ Kids Hits New Providence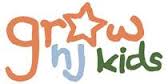 Santa Fe Centers is participating in "Grow NJ Kids", a state-wide program known as QRIS (Quality Rating Improvement System). The adopted standards were developed in partnership with the Departments of Education, Human Services, Children and Families and Health in Union County, NJ. The centers began working independently on the standards after their initial announcement in 2013 and were chosen to join the network of Early Childhood Educational professionals in March 2015.
A quality improvement specialist from Community Coordinated Childcare of Union County evaluates our childcare programs and establishes goals with the teaching staff in the following categories:
Safe, healthy learning environments
Curriculum and learning environments
Family and community engagement
Work/professional development
Administration and Management
Santa Fe Centers continues to support our staff as they broaden their education in the field of early childhood by completing a CDA, an AA or a BA. This shared knowledge base helps to facilitate the development of our children in all areas of growth — physical, social, emotional and cognitive. At first contact with families, guidelines are helpful in evaluating potential schools for their child. Some of the questions parents need to ask are:
Is the program sensitive to and respectful of cultural and linguistic diversity? Does it expect, allow, and appreciate individual differences?
Is the program based on current brain research to help each child reach individual social, emotional, physical and cognitive potential?
Does the program respect and support each child's feelings?
Does the program promote feelings of psychological safety, security, and belonging?
Does the program promote interactive hands-on learning, encouraging the child's personal construction of conceptual knowledge?
Do staff members build and maintain a professional, ethical and mutually respectful relationship with families?
Do teachers use positive discipline strategies leading to self-regulation and development of higher level thinking skills?
Does the staff model and promote a sense of joy in being with their children leading to each child's feelings of acceptance, success, competence, and confidence in their abilities?
Do staff members provide a variety of activities and materials that increase in complexity, difficulty and level of challenge as the children develop greater understanding and higher skill levels throughout the year?
The above questions will be helpful when evaluating a facility. For a more extensive list, please go to www.santafecenters.com . The key is that parents need to feel comfortable with the childcare they select for their child.  For more information on "Grow NJ Kids" go to: childandfamily-nj.org
Jane Coleman Cabildo, RN, MS
Director
—————————————————————————————————————————

by Jane Coleman Cabildo, Director – Santa Fe Centers
Current research and a search of the literature have given Santa Fe Childcare a new way to look at the activity level of our infants and toddlers. We were pleased to welcome Eleanor Campbell, PT, to our Infant Toddler Center, on April 16th where she spoke to parents and staff about the importance of movement in the lives of our youngest children. The title of her presentation was "Babies Need to Move" and she had everyone fascinated with the information shared. She reviewed typical sensory/motor development, which is similar for all children – progress on a continuum which contributes to the many vital connections that are formed between lower and higher centers in the brain.
Infants must be allowed to move in order to gain muscle strength against gravity, to get up on hands and knees, to crawl and to eventually walk. The efficient and healthy development of the neurological and motor system is dependent on freedom of movement of infants as well as the continued encouragement of active play for the older children. In this age of car seats, infant seats, exersaucers, infant swings, and jolly jumpers, we need to critically look at whether we are providing enough opportunity to allow our children to be on the floor, to be in an environment where they can freely move and help to develop all their senses. We can prevent some of the developmental, learning and emotional challenges our children face,  as well as plagiocephaly (abnormal head shape) in infants or torticollis (asymmetrical neck position) by allowing our infants to spend most of their awake time on the floor or in an environment that allows free movement. Less time in infant seats/carriers, swings or other restrictive devices which inhibit free movement is the key.
We are all well aware of our five senses and through growth and exposure these are well stimulated — but how many are aware of the proprioceptive sense and the vestibular sense?  The proprioceptive sense helps us to know where our body is in space, how much force is needed for postural control against gravity and for movement. The vestibular system helps us to know where our head is positioned in space and to comprehend movement. These systems work together to develop motor control, balance and equilibrium. A baby's first playground is the floor and here is where learning about the body and the environment is gained. Full development of movement, body awareness, and balance is a gradual process that is not complete until at least 7 years of age and beyond. Allowing our older children more free outside time and less regimented classes will help to not only develop the motor and neurologic system but will help with social and emotional growth and stress release.
Here at Santa Fe, we work hard to provide such an environment, which helps to develop all the senses so important for proper neurological and motor growth.